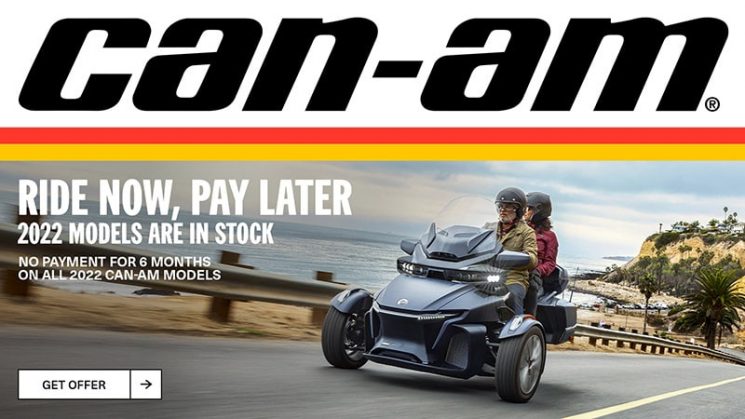 For a limited time, make no payments for 6 months on all 2022 Can-Am models. Contact us!
Manufacturer: Sea-Doo
Model: GTR 230 Millenium Yellow
Year: 2023
Type: Performance
Engine: 230
Type: 1630 Ace™- 230
Engine Horse Power: 230 Hp
Engine Intake System: Supercharged With External Intercooler
Cylinders & Displacement: 1630 Cc
Engine Cooling: Closed-loop Cooling System (clcs)
Engine Reverse System: Electronic Ibr®*
Engine Fuel Type: 87 Octane
Engine Throttle System: Itc™ (intelligent Throttle Control) System
Engine Exhaust System: D-sea-bei™ System
Rider Capacity: 3
Weight Capacity: 272 Kg / 600 Lb
Fuel Capacity: 60 L / 15,9 Us Gal
Storage Capacity Of The Glove Box: 8,8 L / 2,3 Us Gal
Storage Capacity Of The Front Bin: 152 L / 40,2 Us Gal
Total Storage Capacity: 160,8 L / 42,5 Us Gal
Vehicle Length: 331,8 Cm / 130,6"
Vehicle Width: 125 Cm / 49,2"
Vehicle Height: 113,7 Cm / 44,8"
Dry Weight: 351 Kg / 774 Lb
Features: Brp Audio – Premium System (optional)
vts™ (variable Trim System)
large Front Storage
watertight Phone Compartment
linq® Attachment System
ergolock™ Two-piece Touring Seat
seat Strap
ibr® - Intelligent Brake & Reverse
rf D.e.s.s.™ Key
wide-angle Mirrors
handlegrip With Palm Rests
footwell Carpets
large Swim Platform
tow Hook
Hull Type: Gti™ Hull
Hull Material: Polytec™ Gen 2
Type Of Gauge: 4.5" Digital Display
Gauge Main Functions: Speedometer
rpm
clock
vts™
fuel Autonomy
vehicle Hours
sport Mode
eco® Mode
slow Mode
speed Regulator
Warranty: Brp Limited Warranty Covers The Watercraft For One Year.